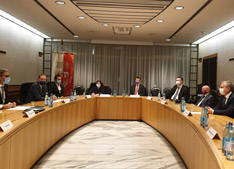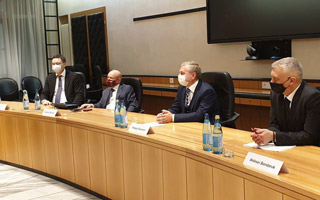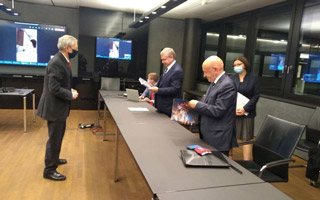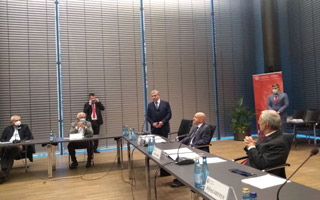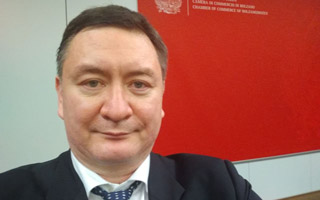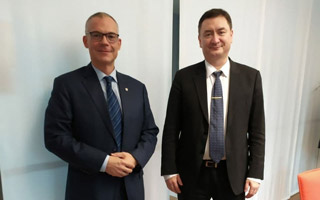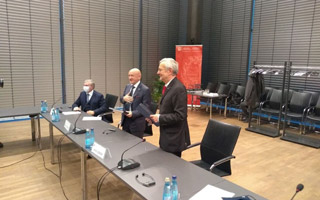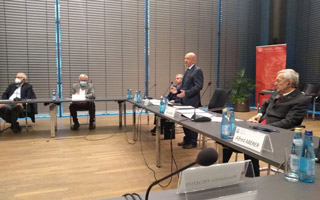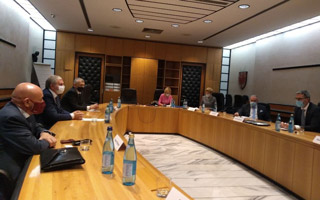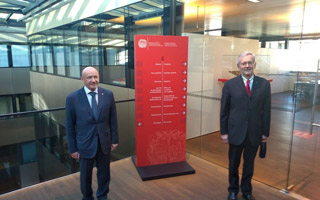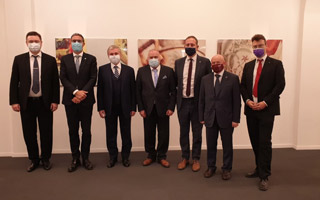 In the beginning of November, a delegation from the Moscow Government and the MCCI visited the autonomous region of Trentino-Alto Adige (Süd Tyrol), located in the Alpine part of Italy and bordering on Austria and Switzerland.
1. The regional government has successfully negotiated a Moscow delegation with Governor Arno Kompatcher and key ministers. They discussed a wide range of bilateral relations between Moscow and the autonomous Italian region.
Vladimir Platonov, President of the Moscow Chamber of Commerce and Industry, spoke in favor of expanding cooperation between entrepreneurs, seeing this as a huge and not fully utilized potential. The regional administration confirmed its commitment to a joint decision to transfer the Russian Cultural Center of Borodina to the City of Moscow for long-term use.
The director of the department of property of the alpine region Massimo Bessone emphasized the importance of this decision, since historical justice is being restored in relation to the Russian Center of Borodina, created and preserved thanks to the efforts of the Russian diaspora and local comunity, which is an irrefutable proof of the friendly relations between our countries over the centuries.
The Minister of the Moscow Government - Head of the Department of Foreign Economic and International Relations Sergei Cheremin also announced an agreement with the leadership of the MCCI on the use of this Russian site in a friendly region of Italy, including for organizing business events involving entrepreneurs from Italy's neighboring countries (Austria, Switzerland, etc. Germany).
S. Cheremin also invited Governor A. Kompatcher and entrepreneurs of the Alpine region to visit the capital of Russia next summer to take part in the Urban Forum.

Italian press about the event:
2. MCCI President Vladimir Platonov and President of the Bolzano Chamber of Commerce - Süd Tirol Michl Ebner took part in the Business Council, within the framework of which the signing ceremony of the Agreement on cooperation between the two Chambers took place.
3. Chairman of the Italian Commission of the MCCI and director of the RANEPA mediator training center Konstantin Krokhin held talks with the head of the Mediation Center of the Bolzano Chamber of Commerce Ivo Morelato. During the discussion, a productive exchange of views took place and valuable information was obtained about the Italian experience in the development of an alternative (pre-trial) method of resolving disputes between small and medium-sized businesses.
4. Also during the visit, negotiations were held with the leadership of the Faculty of Economics of the Free University of Bolzano, within the framework of which the possibilities of organizing exchanges and double degree programs with RANEPA were discussed.
Watch or download video clips from the negotiations: